May 11th, 2022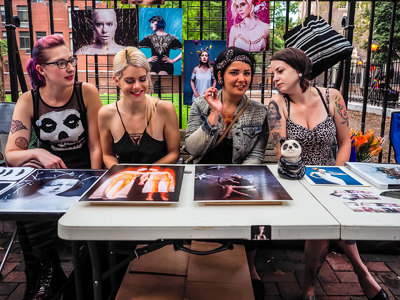 Selling on the street is a good way to find out what people think of your work, and it's free too. I found it to be a great experience to do street photography with real humans.

Here's a collection of my First Friday hungry street photography. Street photography at its essence means candid photography of people and humanity. A street photograph has to be a real, unposed moment.
February 25th, 2022
Skip to main content
ARTnews

Home
ARTnews
Market

$45 M. van Gogh Painting Made During Asylum Confinement to Sell at Christie's
February 25, 2022 1:14pm

Landscape painting
Vincent van Gogh, Champs près des Alpilles', 1889.
Christie's

Vincent van Gogh's painting Fields near the Alpilles (1889), which the artist produced while he was committed to a French asylum, is coming to auction for the first time next month. It is expected to fetch a price around $45 million when it hits the auction block during a 20th century art evening sale this May in New York.

This landscape has remained in private hands since it was created and has never been exhibited publicly. It was previously owned by the designer Yves Saint Laurent and his partner Pierre Bergé, who sold it around 2003 to a private Europe collector. It changed hands once more time since then, and has been owned by its current seller ever since.

Related Articles
$30 M. Basquiat Triptych to Debut at Christie's in May
Man Ray Work Could Become Most Expensive Photograph Ever Sold at Auction in 'Unprecedented' Sale

Van Gogh made the work outside the entrance of an asylum located near the Saint-Rémy-de-Provence in Southern France, where he was treated for a year after a series of breakdowns that led to him severing his own ear. He described the present work in letters to his brother Theo while recovering from the episode, only being allowed on occasion to paint in the outside terrain surrounding the institution. A similar countryside scene resides at the Kröller-Müller Museum.

In a statement, Vanessa Fusco, Christie's co-head of the New York 20th century evening sale, described Fields near the Alpilles as being "inextricably linked to Vincent's own tragic biography."

The artist gifted Fields near the Alpilles and other works to Joseph Roulin, a postman with whom the he had become friends while living in Arles. Roulin held onto the work until 1900, when he sold it to a French dealer.

Fields near the Alpilles is currently on display at Christie's London headquarters until March 1. The painting will then go on tour to the auction house's outposts in Taipei and Hong Kong, before returning to New York, where it will be on view to the public before heading to sale on May 11.
Read More About:

Christie's
van Gogh

Most-Read Stories

Sotheby's Withdraws CryptoPunks Sale, Leading to Widespread…
crowd
Matthew Wong's Luminous Landscapes Will Have First U.S…
Matthew Wong, 'See You On the Other Side', 2019, oil on canvas.
AI-Generated Andy Warhol to Narrate New Netflix Documentary…
Portrait of a white man wearing a striped tie beside a photograph of himself posed similarly.
Tea on Fur, Wet Fur on Lips
Two white high heeled shoes trussed and palced upside-down on a silver platter, resembling a chicken ready for roasting.

Contact Us
Art in America

The World's Premier Art Magazine since 1913. Subscribe today and save up to 33%!
Subscribe Sign Up
ARTnews

Sign Up for our Newsletters
Email
Privacy Policy
Newswire
RobbReport
Boat of the Week: Meet 'Vivace,' a 102-Foot Superyacht Perfect for Cruising the Bahamas
WWD
Makeup Revolution's Owner Buys BH Cosmetics Out of Bankruptcy
Rolling Stone
First They Got Long Covid. Then, It Made Them Homeless
Sportico
Biden SCOTUS Nominee Jackson Ruled on MLB Doping Libel Case
SPY
This Weighted Blanket Has 34,500+ Perfect Reviews and Is Just $66 Today
Art Media

Legal

Subscriber Support

Connect with Us

Get our latest stories in the feed of your favorite networks

Icon Link Plus Icon
Icon Link Plus Icon
Icon Link Plus Icon
Icon Link Plus Icon
Icon Link Plus Icon
Icon Link Plus Icon

Have a Tip?

We want to hear from you! Send us a tip using our anonymous form.
Send Us a Tip Sign Up
Stay In The Know

Subscribe to our newsletters below
ARTnews
Art In America Logo
Icon Link Plus Icon

ARTnews is a part of Penske Media Corporation. © 2022 Art Media, LLC. All Rights Reserved.
Powered by WordPress.com VIP
Our Sites

ad

February 13th, 2022

We had snow today, and I hope it's the last I have outside projects to do. I have no car and need to fix mind, it has a blown head gasket. A difficult repair on an Asian card. They don't make it easy to repair, I think they want me to buy a new one.
I can't wait for pay day on FAA.
Cheers Lou
https://www.louisdallaraphotography.com/
January 29th, 2022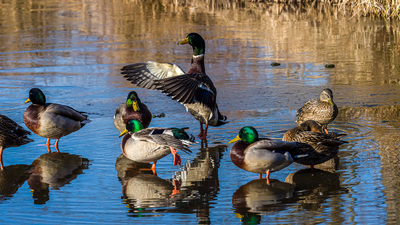 On my walkabout I was carrying my brick i.e. Camera Bag to improve my health and vitality, found some interesting Mallard ducks and decided to photograph them. The location is close to my home in Mount Laurel, New Jersey.

I love the color of the male Mallards, they are so beautiful and vibrant. They didn't seem to mind my present and were busy to gather food. Another fascinating point is that they use the ice to stand on, and the cold doesn't bother their feet.
December 30th, 2021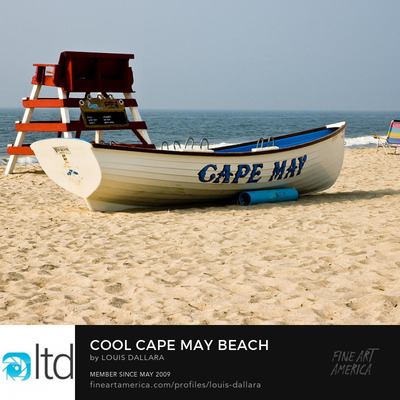 Cape May has been on my mind lately, my old home town from the olden days, like Lower Cape May regional class of 1962 days olden days.?

Cape May distinguishes herself in many ways. We have the pristine beaches, promenade, and all the amenities that make any seashore town worth visiting, but we also have a rich history and an architectural diversity equal to none.
November 25th, 2021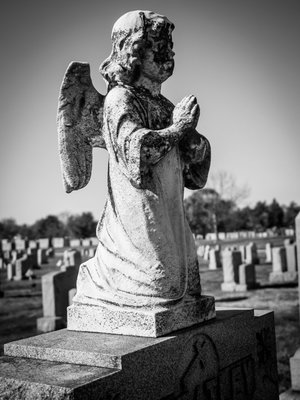 11-25-2021 No visit today to the cemetery, but my deceased family members are in my thoughts. Death is the permanent, irreversible cessation of all biological functions that sustain a living organism. Brain death is sometimes used as a legal definition of death. The remains of a previously living organism normally begin to decompose shortly after death.

Here's a look at the tome stones located at Holly Cross cemetery. I photographed the sculptures at the cemetery that I visited yesterday.
The purpose was to pay respects to my ancestries on Thanksgiving day, but what I found was a great opportunity for some fine art photography in a peaceful lonely setting.

The trees and landscape are beautiful and happy and I felt it.
It was like this beautiful day had come to me, to enjoy and connect with the spirits. I'm sure winter will be here soon.

Please feel free to leave comments as they are much appreciated.

https://www.louisdallaraphotography.com/