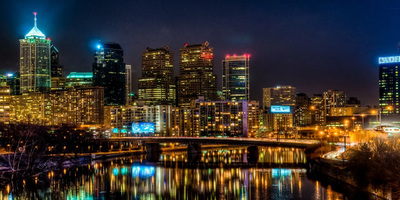 Night in the City of Philadelphia

Last night in the city it was alive, and the lights were like a pulse or heart beat, always moving and changing. This moment in time was taken from the Spring Garden street bridge in Philadelphia, PA.

The image is a multi-exposure HDR created with Photomatix software.